---
Foundations Of The <b>Law Of Attraction</b> | Eva Gregory
Posted: 26 Jul 2007 09:52 PM PDT
The Lord Buddha said "All that we are is the result of what we have thought", the Darby Bible Translation tells us that Job, 3: 25 of the old testament, declared, "For I feared a fear, and it hath come upon me, and that which I dreaded hath come to me." It seems that both Buddha and Job understood the eternal workings of the Law Of Attraction. However, unlike the enlightened Buddha, Job, like the majority of people today, suffered the dire consequences of not using this law to his advantage!
The Law Of Attraction at its very basic level states that everything is created by thought and that thought attracts to itself, physical things, people, situations and circumstances. Your thoughts are attracting these things in this very moment!
However, we do not just create and attract the material things that enter our lives, we also create the body we occupy, the personality we display and, ultimately, the person we are and we do it all through our thoughts. Are you creating the life you desire & becoming the person you wish to be or are you like Job and bringing upon you all manner of woes because you are giving your attention to them? Perhaps you are even identifying yourself as a victim and refusing to acknowledge the Law and use it consciously!
The Law Of Attraction is not as big a Secret, as the hit movie would have you believe. It has been around since the dawn of time and is an unbending, ever-present rule of the Universe. You cannot escape it! There is a great body of evidence that suggests mankind has known about, and utilised, the great Law for about 7000 years. However, the teaching of universal truths did become clouded for many hundreds, if not thousands, of years by greedy self-serving dogmatists that wished to keep control of the masses and was actually banned at one point.
It was largely at the beginning of the 20th century that the general public started to become aware of this great law due to the diligence, fortitude, integrity and grace of writers such as James Allen (1864-1912), Napoleon Hill (1883-1970) and Charles Haanel (1866-1949).
Wallace D. Wattles (1860 1911) was another pioneer of free thinking. In his great work "The Science of Getting Rich" Wattles states a great truth, "There is a thinking stuff from which all things are made, which, in its original state, permeates, penetrates, and fills the interspaces of the universe. A thought in this substance produces the thing that is imaged by the thought." How revolutionary that statement was in 1910.
Haanel set out in a 24 part correspondence course, which is now condensed into one volume called "The Master Key System", a complete guide to successfully using the Law Of Attraction! It was banned by the Church in 1933 due to its revelations. This is allegedly the book Bill Gates read before he created Microsoft!
Napoleon Hill revealed Andrew Carnegie's great Secret to the world – that thoughts create things – when he wrote "Think & Grow Rich" in 1937 (although it had taken him 25 years to complete).
James Allen wrote his famous work in 1912 and in "As a Man Thinketh" he tells people that "mind is the master-weaver, both of the inner garment of character and the outer garment of circumstance, and that, as they may have hitherto woven in ignorance and pain they may now weave in enlightenment and happiness."
However, although the teachings have been around for thousands of years and they have been readily and easily available to the general public for almost a century the great majority of people do not take the time to learn the workings of probably the most powerful physical law in the Universe.
I think you owe it to yourself to delve deeper into this mysterious Universe and learn as much as you can about the laws that govern your life. When you truly understand the Law Of Attraction and begin to work with it for you personal advantage, I promise you, your life will change in fantastic, unexpected and unlimited ways.
Begin now to utilize this gift and construct in your imagination the life you really want to live. Seek out ways to remove your own inner resistance and limiting beliefs.
Start to use the Law Of Attraction today!
"Eva Kathryne Gregory is a master coach, Law of Attraction expert, speaker and author. As host of her own radio shows, Eva has interviewed some of the most influential thought leaders today. She has had the honor of sharing the virtual stage as a featured speaker with many experts such as Mark Victor Hansen, Cynthia Kersey, John Assaraf, and Jack Canfield among others. Her latest book, Life Lessons for Mastering the Law of Attraction, co-authored with Jack Canfield, can be found in bookstores everywhere. Since 1999, Eva has followed inner guidance along with her Spirit-Enriched Business System™ to create a multiple 6-figure business. Her passion is teaching spiritual entrepreneurs how to tap into their own inner guidance and merge it with the practical steps to create healthy, six-figure businesses from a place of purpose, passion and prosperity. Learn more about how Eva can help you at http://EvaGregory.com"
The Power of Not Knowing How - <b>Law of Attraction</b> Resource Guide
Posted: 29 Apr 2014 12:00 PM PDT
Do you know the quickest way to kill a big dream? Or the "cause of death" of many a grandiose desire? What's the best way to sabotage yourself in getting what you want? Answer: thinking you have to figure out how to make it happen!
In Law of Attraction world, "how" is well-known as a four letter word. It's the most common way to shoot down aspirations before they get time to grow.
We do this to ourselves regularly – making the business of life much harder than it needs to be. Once we recognize a new desire, what's the thought right behind it? If it's not something about why it can't or won't happen, it's very likely anxiety about how to make it come true.
Last weekend I traveled to a part of my state I rarely visit for my boyfriend's three day golf tournament. Since golf isn't my thing, I recognized a "feel good" that was more in alignment with hiking. Although I was in a strange town with no gear, no familiarity with the area, no hiking friends, and no car, I announced I was skipping the tournament and going on a hike instead.
Considering the circumstances, a very natural thought at that point would be, "How am I going to do that?" Didn't look like events were lined up to make that easy to happen.
But I didn't get hung up on how. I stayed with my desire: I wanted to hike; I wanted to get some fresh air and exercise; explore new territory; and get some good time alone in nature. I didn't let worry about "how" it would happen stop me.
And in the absence of worry about how, I was able to find my way to action steps that allowed one of the best hikes of my life! I borrowed a car to look for the perfect hiking trail, which I didn't find right away. But I did find bottled water and a map, which then led me to a trailhead five minutes out of town, to a gorgeous hike with steep switchbacks and amazing views of the valley.
It was an amazing experience! The top of the trail opened onto a beautiful green meadow hidden from the valley road. Continuing through the peaceful meadow, I met two locals who tipped me off to a nearby and little known area of 2,000 year old petroglyphs. This hike was one of the most stunning, awesome, inspiring, humbling, unbelievably beautiful walks ever!
I could have been there, OR, I could have been back at the golf course watching a long tournament, because I didn't know how I could go hiking under seemingly restricted circumstances.
Where does "how?" stop you in life? What are you hung up on because you think it's your job to figure it all out? When you turn that responsibility over to the Universe (aka God, Spirit) and focus more on your desire than how to make it happen, miracles unfold!
Instead of spending valuable time working an "action plan" to reach your goal, consider spending a few of those minutes dwelling on the end result you want. Imagine what you'll experience, revel in what you want to create. Enjoy the anticipation of it now, and let that desire grow and then attract the solution to you.
After giving your dream some air time, all you need to do is take action that feels good. Forget figuring out "how!" It's a trap door. The Universe will show you the way when you let it. Trust, allow, and leave the reins in the Universe's hands. Then prepare to be amazed!
~~~~~~~~~~~~~~~~~~~~~~~~~~~~~~~~~~~~~~~~~~~~~~~~~~
Get immediate manifesting support to make your wishes come true in Jeannette Maw's latest free ebook: Law of Attraction for the Real World: 7 Big Fat Clues to Getting What You Want. Rave reviews and your copy are at http://loa4realworld.com. Jeannette's Good Vibe Blog can be found at http://goodvibeblog.com.
Podcast: Why The <b>Law Of Attraction</b> Doesn&#39;t Work | JenningsWire
Posted: 16 Sep 2013 09:41 AM PDT
Listen Here:
Jim Britt is a Bestselling author and motivational speaker. In this podcast, Jim discusses his latest book The Law of Realization in which he says that the Law of Attraction DOES NOT WORK!
Why The Law Of Attraction Doesn't Work
Why doesn't the Law of Attraction work?
What is the Law of Realization?
How do you get trapped in the same old ruts?
How can the Law of Realization get you out of them?
What's the first step to leveraging the Law of Realization?
To learn more about Jim Britt and his new book The Law of Realization please visit Jim Britt.com This podcast is presented by Annie Jennings, of the National Publicity Firm, Annie Jennings PR  and the creator of JenningsWire online magazine.  JenningsWire is a diverse community of talented, insightful and relevant bloggers that share helpful and perhaps life-changing posts and podcasts. Please enjoy more posts on JenningsWire.com and discover bloggers that might be perfect for you! Want to be a JenningsWire online magazine podcaster? Tell us here!
Listen Here:
If you are using a mobile device, please click 
here
.
More Recent Posts
Video Blog Post Mini Promos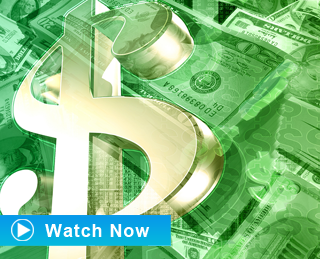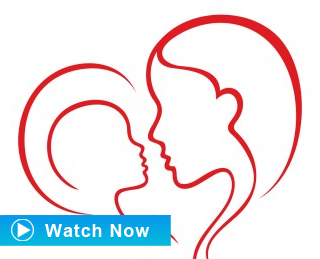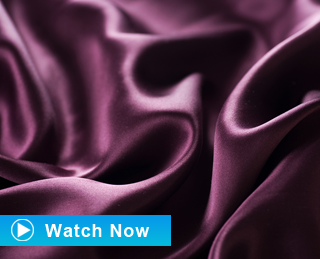 True <b>law of attraction</b> story: How to erase debt with the <b>law of</b> <b>...</b>
Posted: 02 May 2014 12:24 AM PDT
Contributor: Jeannette Maw of Good Vibe Blog.
Is it possible to magically manifest zero balances on big bills? Can you use law of attraction to erase or eliminate existing debt?
Absolutely!
Here are three stories of how it's been done, with specifics on processes used so you can replicate the process.
Case Study #1
$1,000 Legal Bill Erased

Earlier this year I got an attorney's bill for nearly a thousand dollars that I wasn't expecting. I thought my account was paid in full, but this invoice showed time documented that I hadn't paid for yet. Sigh.
It irked me that I would be out of pocket on another chunk of change that I already didn't appreciate spending.
Frankly, I didn't want to pay it. I thought about the consequences of that … collections, credit downgrade, creditor calls … ugh.
I let myself be mad about it for a minute (more…